The weather must be warming up because there have certainly been some signs of life down at Kilmorey Mausoleum. Could it be that 'Black Jack', the 2nd Lord Kilmorey, and his mistress, the youthful Priscilla, occupants of this Victorian vault for nearly 140 years are waking inside their velvet lined coffins and preparing to welcome this year's visitors?
14 April 2019 | around_town
Children and families are invited to be part of an eggs-ellent adventure and join the Mayor's Easter Egg Hunt in York House Gardens.
The Hunt, will run from 2pm to 3.30pm on Sunday 14th April. Booking is required in advance. Children must be eight or under, accompanied by an adult and wear appropriate outdoor clothing.
14 April 2019 | around_town
Get out of the classroom and into a creative space! Orleans House Gallery Art Club members are encouraged to explore their own creativity and extend their imagination, whilst experiencing a range of materials and artistic projects.
14 April 2019 | around_town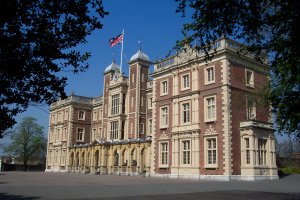 In the middle of the Brexit dramas last month, the Ministry of Defence slipped quietly an announcement - previously suspended - that Kneller Hall would be sold.
14 April 2019 | news
The annual Friends of Jack and Jill School May Fair will be taking place on Twickenham Green from 12 - 5pm on Sunday 19th May 2019.
It promises to be a great family day out with funfair rides and vintage games, face painting, live music, food and drink stalls, craft stalls and much more.
14 April 2019 | around_town
If you have something to say about where you live, come along to the latest round of Community Conversations kicking off this month.
Our ward events are a chance for ward councillors to hear what matters to you and share ideas about the future of your local area.
14 April 2019 | around_town
Residents are invited to attend a special afternoon tea event with the Mayor of Richmond upon Thames and the naked ladies of York House.
Guests attending this charity event for the Mayor, Cllr Ben Khosa, will be able to enjoy a special 'Darjeeling' afternoon tea in the Winter Gardens at York House.
14 April 2019 | around_town
Green fingered residents are being encouraged to take advantage of another compost giveaway.
This Sunday (14th April), Richmond Council, along with West London Waste Authority and Veolia, will be hosting a 'Compost Giveaway' day from 11.00am until 3pm, or when compost runs out, at Holly Road car park, Twickenham.
9 April 2019 | news
Today most people know that we're rapidly approaching Mothering Sunday. It falls on the 4th Sunday in Lent , March 31st and its arrival is enthusiastically welcomed with shops full of flowers, chocolates, greeting cards and other gifts… and yet despite this eagerness only 70 years this festival was largely unobserved.
30 March 2019 | around_town